This was a fun shoot for a restaurant. They wanted to look too cool so we got Kali Holmes, the amazing model to come work with us. It pays to work with professionals! (even though I ended up being payed a total of one gin martini for the shoot.)
My favourite shot is the first one below where I composited Kali in, one each side, in different vintage swimsuits, so it looks like twins.
Aaron the chef is now working around Asia and Dubai, and I hear the bartender is now in Sydney.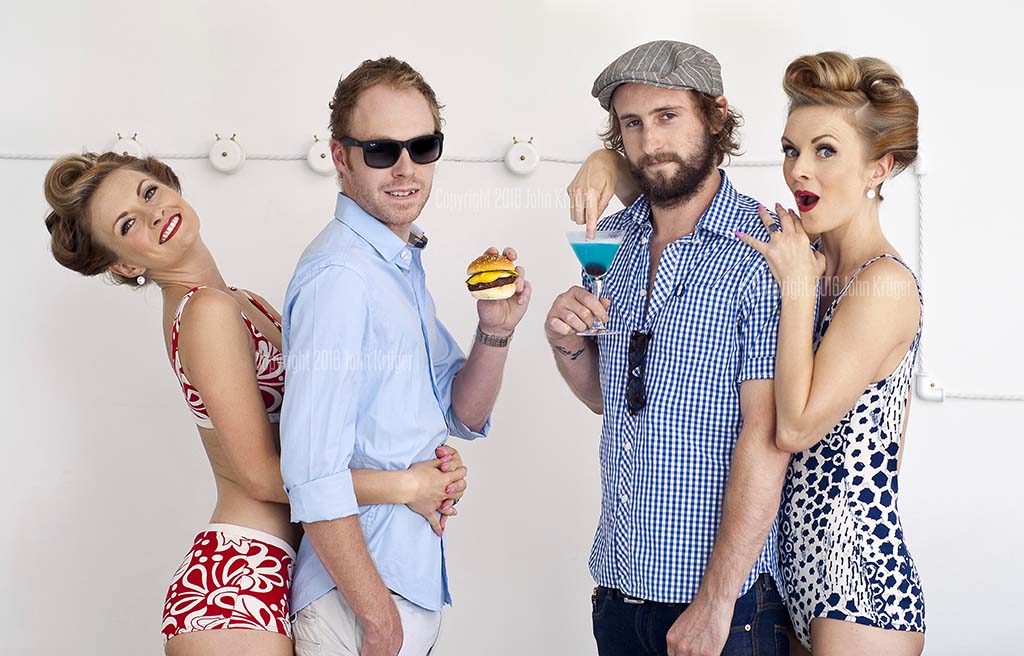 This red dress below was so expensive we weren't allowed to drip the chicken nugget sauce anywhere near it, so I had to composite the dripping sauce in later.